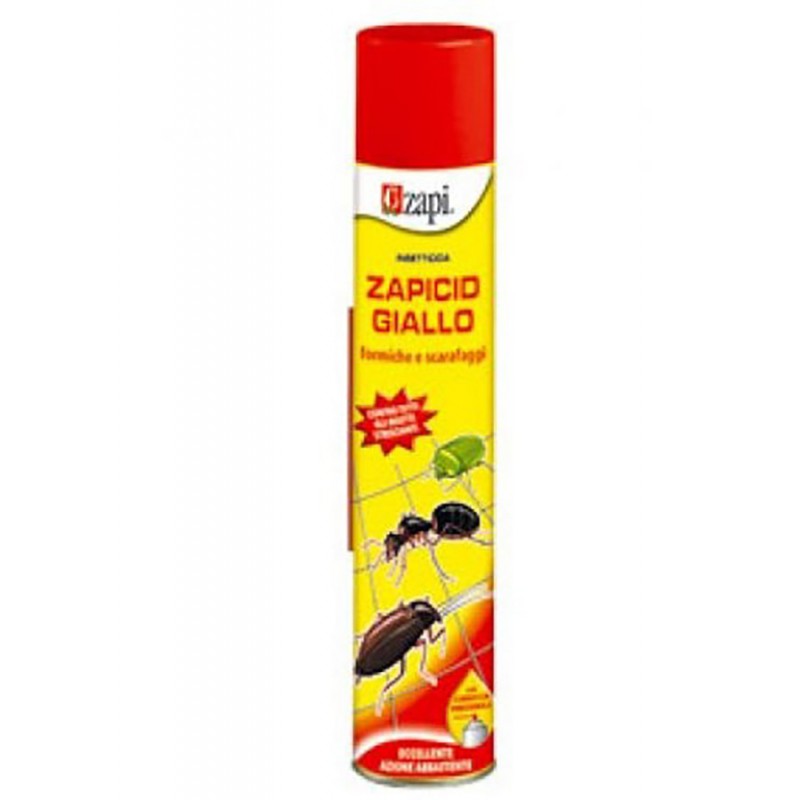  
Zapicid yellow anti ants insecticide
Reference: 8005831001204

PACKAGING AND SHIPPING COSTS
zapicid yellow anti ants insecticide 500 ml
it is ready to use and carries out an immediate and long-active insecticide action against cockroaches, ants and crawling insects. zapicid yellow thanks to the directional straw supplied with the package, allows you to spray the product in the cracks, crevices and hidden areas where insects nest.
12 other products in the same category:
zapi zanzare insetticida pronto uso
compo - anti-cochineal rtu oleosan plus 750ml
Alfetrap adhesive trap for cockroaches with tablet
This product, which contains vegetable oils, creates a natural barrier against insects
Oil against cochineal for winter, spring and summer.
Effective against aphid eggs, scale insects, red spider mites.
Ideal for fruit and ornamental crops
Bayer five traps adhesive pheromones insect capture
Compo Systemic Insecticide protects Citrus and fruit, vegetables and ornamental 5 ml
Decis garden al bayer garden insecticide
Zapi Lumachicide Ppo Meta
Lupinflor manure for citrus fruits