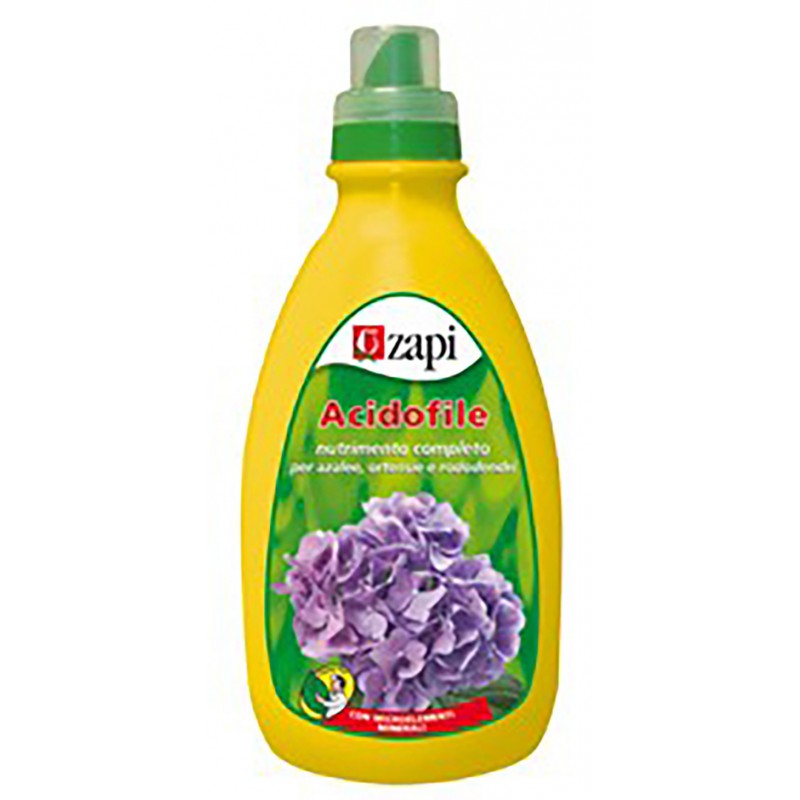  
Zapi acidofile concime liquido
Reference: 8005831006131

PACKAGING AND SHIPPING COSTS
zapi acidofile concime liquido 1 lt
zapi acidofile liquido, è ideato specificatamente per piante acidofile che hanno bisogno di una particolare combinazione degli elementi nutritivi.

zapi acidofile liquido conferisce alle piante una crescita sana, fioriture abbondanti e prolungate.

zapi acidofile liquido è potenziato con microelementi minerali, componenti che stimolano i principali processi biologici, rinforzando le difese naturali delle piante e prolungandone così la vita.
12 other products in the same category:
Demetrina Flow PFnPE, agropharmaceutical that allows the control of aphids, moth larvae, bedbugs, Colorado beetles, depressaria, borer, fly, moth, plane tree bug, beetle, cetonia, lepidoptera larvae, ...
50ml for 60 l of solution.
Out of stock
Snails lumache snails ppo
Bayfolan idrosol is a powdered fertilizer
400 ml insecticide anti cimicians compo spray
Out of stock
gesal - insetticida in polvere da 1 kg .
bayer solfac automatic forte 150ml.
Jaguar garden flies and mosquito
zapi acidofile concime liquido 1 lt
Bayer liquid fertilizer for green plants
Out of stock
zapi mosquitoes concentrated bia
Insecticide barrier insect liquid concentrated green vivo