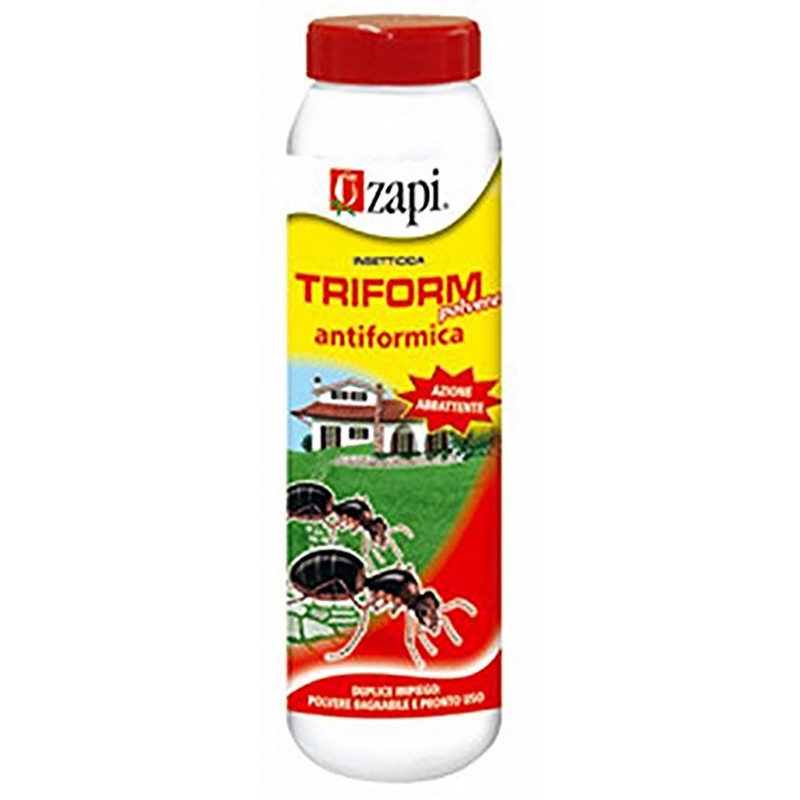  
Zapi polvere insetticida antiformica
Reference: 8005831006865

PACKAGING AND SHIPPING COSTS
triform anti-ant insecticide powder 200 gr
triform powder is a powdered insecticide that acts quickly against ants and crawling insects that infest indoor and outdoor domestic environments. triform powder can be used as it is or for more extensive treatments diluted in water and sprayed on surfaces.
12 other products in the same category:
Out of stock
Activa Green Fluo portable anti-mosquito repellent cooker smoke-free, wireless, odorless, perfect against mosquitoes within a radius of at least 20 m²
100% vegetable oil obtained by the seeds of the Neem tree, which is a natural insect repellent.
Pack of 240ml