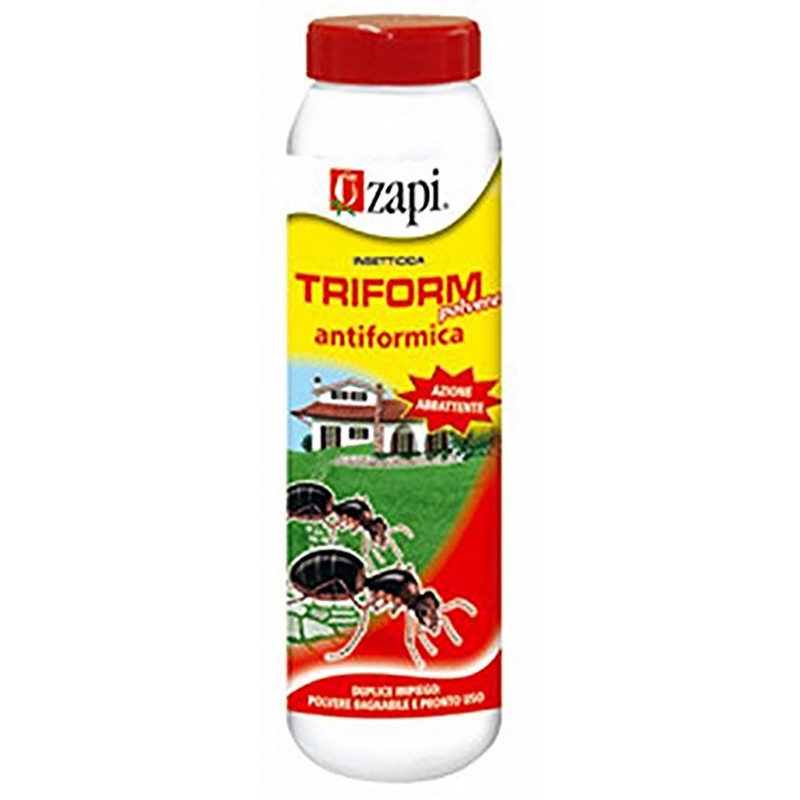  
Zapi polvere insetticida antiformica
Reference: 8005831006865

PACKAGING AND SHIPPING COSTS
triform anti-ant insecticide powder 200 gr
triform powder is a powdered insecticide that acts quickly against ants and crawling insects that infest indoor and outdoor domestic environments. triform powder can be used as it is or for more extensive treatments diluted in water and sprayed on surfaces.
12 other products in the same category:
Zapi Lumachicide Ppo Meta
Insecticide against soil insects such as Tipula and Beetle
Effective on Vegetables, Grassy Lawn and Ornamental Lawns
Effective up to 2 months after treatment.
600g Pack
compo insecticide fazilo duaxo ppo 750ml.