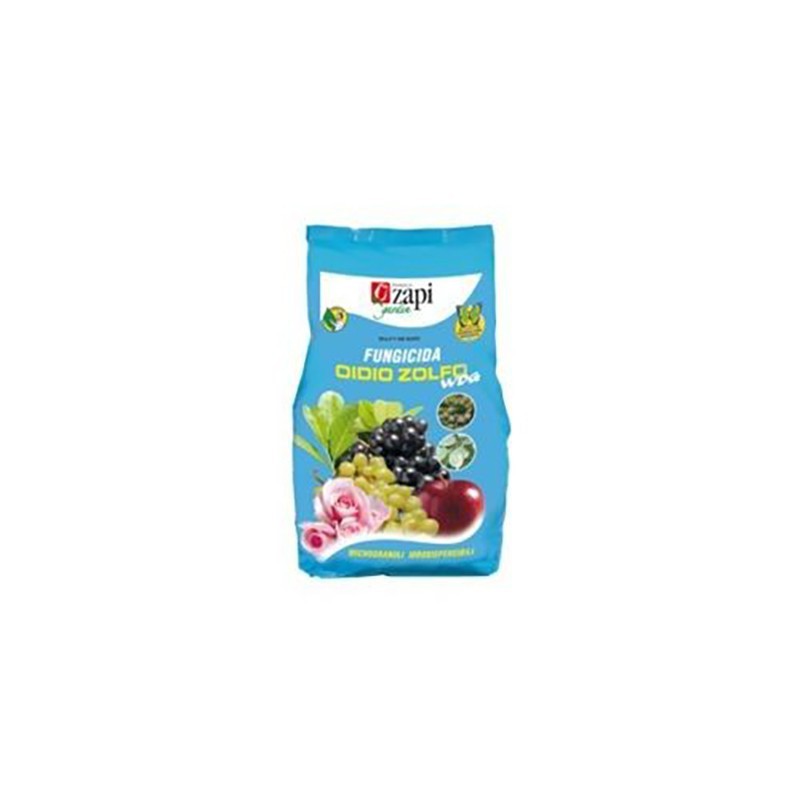  
Zapi fungicida oidio zolfo
Reference: 8005831011661

PACKAGING AND SHIPPING COSTS
zapi fungicida oidio zolfo wdg 200 gr
zapi oidio zolfo wdg può essere utilizzato in modo preventivo e curativo per combattere l' oidio e mal bianco che possono colpire le seguenti colture: vite, melo, pero, pesco, albicocco, susino, ciliegio orticole, agrumi, olivo, fragola, piante ornamentali e floreali.
12 other products in the same category:
Zapi Curenox Top Micro Copper dichloride
100% vegetable oil obtained by the seeds of the Neem tree, which is a natural insect repellent.
Pack of 240ml
Bayer Garden Protect Systemic Fungicide Curamat AL PFnPO 750ml, mixture ready to be used immediately.
Fly downy mildew fungicide
Primosol 80wdg microgranular
Rameplant wg wide action fungicide
compo - duaxo fungicide ready to use af 750ml
Multipurpose Fungicide RTU 750ml, ready-to-use mixture to be used immediately.
Dual action: Preventive and curative.
Kollant broad spectrum fungicide mark
100% vegetable oil obtained by the seeds of the Neem tree, which is a natural insect repellent