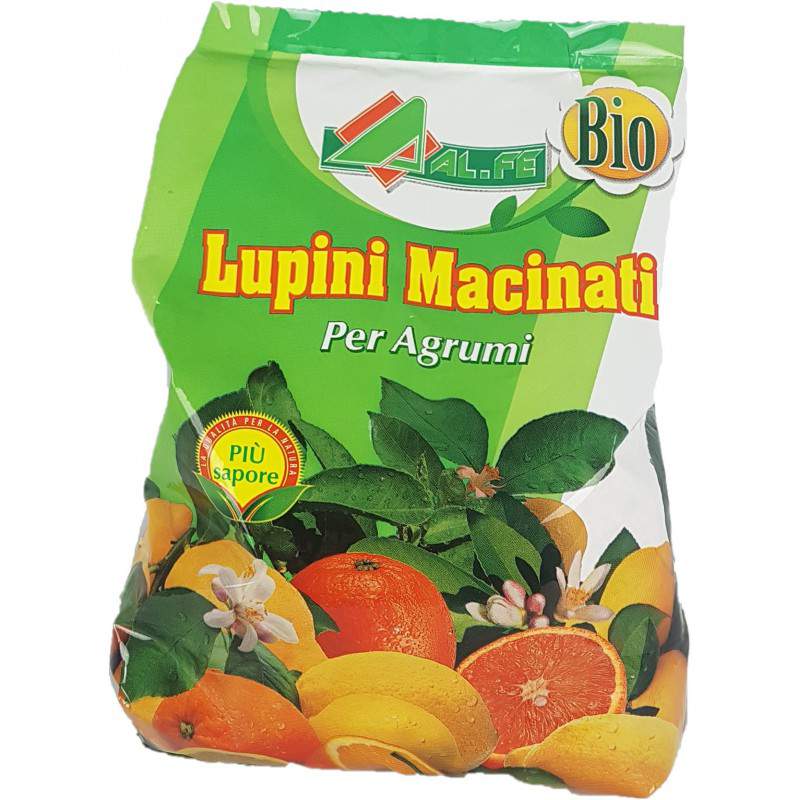  
GROUND LUPINS for Citrus Fruits
Reference: 8006666322496

PACKAGING AND SHIPPING COSTS
Alfe ground lupine organic soil conditioner kg 1
Ideal product for lemons, oranges, mandarins, clementines, cedars, grapefruits, Chinese mandarins and all acidophilic plants in general.
The use of ground lupins guarantees a luxuriant development of plants with exceptional blooms and crops.
How to use:
for plants in the ground: evenly distribute 80-120 g of product per square meter
For potted plants: for 30-50 cm diameter pots distribute 40-60 g. Increase the doses according to the size of the jar.
In any case, bury the product and water.
It is recommended to use it once a month in the vegetative period (from February to November)
related products
Citrus limon, Lemon: unique and beloved Mediterranean plant! Delicious-smelling white flowers grow on the tree and bloom all the year. Already from the second year after the planting you will see several lemons hanging from the tree. Flowerpot 20/22 cm h 85/90 cm approximately
12 other products in the same category: