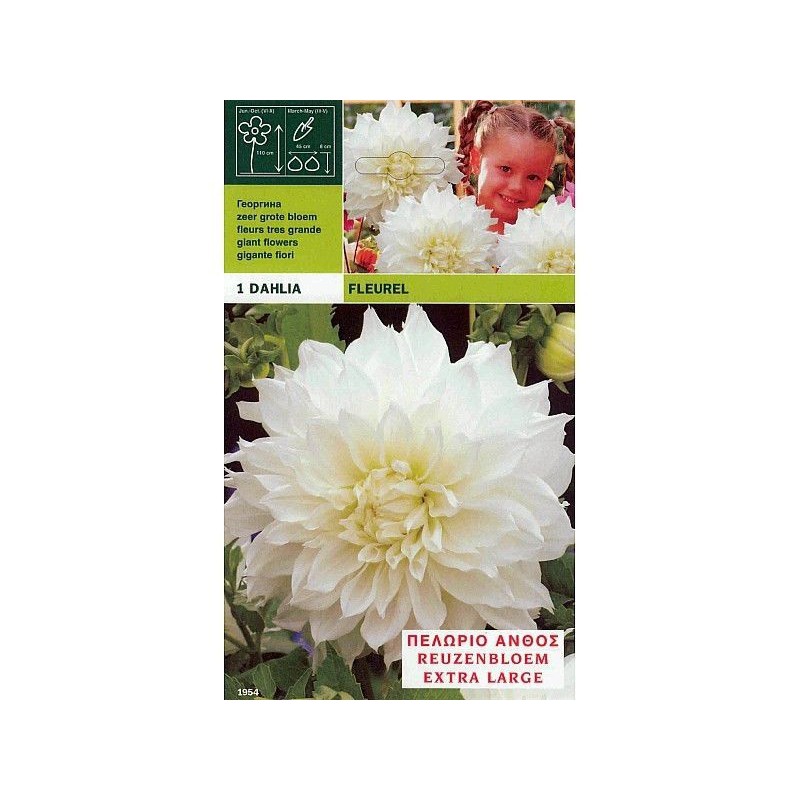  
Dahlia dinnerplate fluerel 1 bulb
Reference: 8711483050193

PACKAGING AND SHIPPING COSTS
dahlia dinnerplate fleurel (confezione da 1 bulbo)
dahlia dinnerplaste fleurel, dalia a fiori giganti ma di altezza contenuta, indossa petali candidi, ornamento interessante per grandi mazzi e per creare contrasto con i sempreverdi dei giardini formali e di città . ottima tenuta sino ai primi geli. da sperimentare in macchie di 3-5 piante (distanza 80 cm tra loro).brbrbulbi primaverili adatti per essere piantati in aiuole, giardino e vasi.
12 other products in the same category:
The species of iris hollandica includes hybrid plants capable of producing a very large quantity of flowers with bright and brilliant colors. They are ideal as ornaments for gardens, flower beds and even terraces, as these bulbs can easily be grown in pots!
Iris red ember, silver beauty and autumn princess contain 10 bulbs. Iris mixed, blue, white and yellow contain 25 bulbs. Iris dwarf mixed contain 15 bulbs.
Lily-flowered tulip bulbs, with spring flowering that leads to magnificent red and yellow flowers for the Fire Wings variety and purple and white for the Claudia variety. They are ideal for catching attention in the garden, but also suitable for growing in pots on the balcony!
The elegance of the tulip and the beauty of the hyacinth come together in a wonderful riot of colors that include all shades of purple. These flowers are able to embellish your garden or even your balcony! It contains 15 bulbs.
Bulb of White or Red Garlic, shipped in bulk
Make your flower beds and garden look stunning with this bulb mix that will give you gorgeous spring blooms.
Also known as Amaryllis or as Hippeastrum, Amarillo is a very popular houseplant due to the majesty of its flowers and its prolonged blooms: each stem bears three or more flowers, which will bloom in succession, extending the beauty of this plant. It contains 1 bulb.
Out of stock
Tulip bulbs with a late flowering, which are really particular due to the double flowers similar to peonies with an intense purple color in the Blue Diamond variety, a delicate pink that fades into white in the Angelique variety and finally characterized by beautiful intense red streaks that cross the white petals in the Carnaval de Nice variety. They contain 7 bulbs.
Hyacinth orientalis in a nursery pot ready to bloom w perfume rooms and terraces. Choose your favorite pastel colors from blue, white, yellow, pink and red!
Two-tone green and pink full tulip with cream reflections and soft green leaves. A truly stunning flower that creates interest and curiosity. Contains 7 bulbs.
Hyacinths are very popular in the garden and on the terrace thanks to their wonderful colors and sweet scent! Contains 2 bulbs.