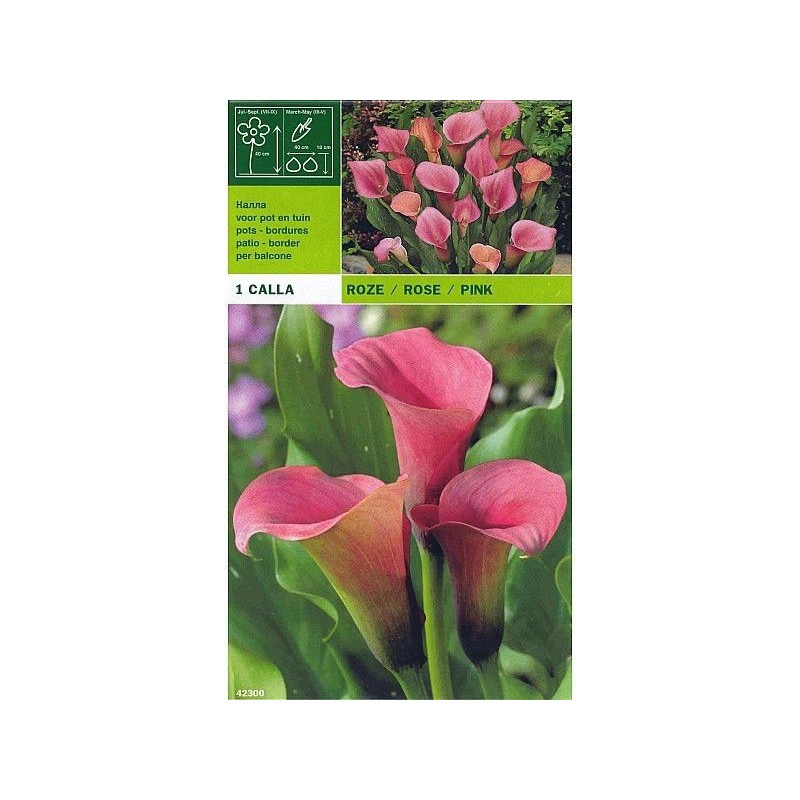  
Calla pink 1 bulb
Reference: 8711483054238

PACKAGING AND SHIPPING COSTS
calla pink (confezione da 1 bulbo)
calla pink, eccellente varietà con spate rosa carico a primavera avanzata, con il suo colore suggerisce associazioni interessanti ai bordi del laghetto, per esempio in mezzo ad una macchia di liatris spicata o lythrum salicaria rosa violetto, con cui divide le esigenze colturali terra umida e molto fertile. alta 40 cm, si presta anche alla coltivazione in vaso. nelle regioni più fredde coprire i rizomi con una spessa pacciamatura di foglie secche e compost maturo. ottimi fiori da recidere.
10 other products in the same category:
Narcissus bulbs are easy to grow and in spring they give us a beautiful flower, elegant, refined and very fragrant. Contains 5 bulbs
Hyacinth orientalis in a nursery pot ready to bloom w perfume rooms and terraces. Choose your favorite pastel colors from blue, white, yellow, pink and red!
Also known as the lily of the Madonna or the lily of St. Anthony, Lilium candidum produces large white and very fragrant trumpet flowers that bloom from June to September. It is ideal for planting in gardens as an ornamental and it adapts easily to any type of soil! It contains 1 bulb.
gladiolus mon amour (confezione da 7 bulbi)
Bulb of White or Red Garlic, shipped in bulk