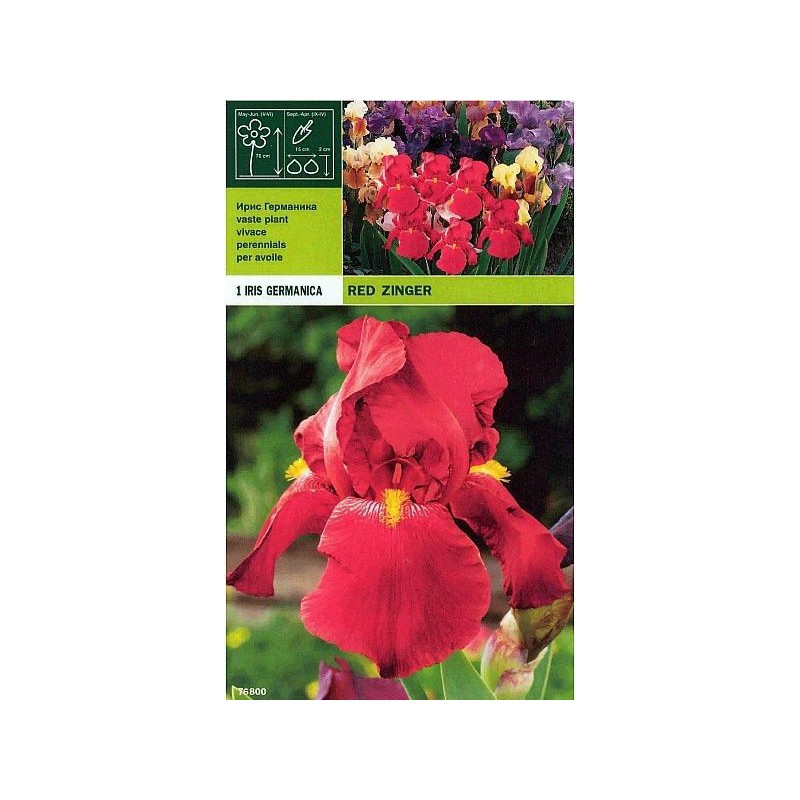  
Iris germanica red zinger 1 root
Reference: 8711483057680

PACKAGING AND SHIPPING COSTS
iris germanica red zinger (confezione da 1 radice)
iris germanica red zinger, tonalità energetiche e speciali per un nuovo iris che sarà di grande impatto visivo insieme ad altri fiori gialli e blu. l' iris, o giglio di firenze, è una delle piante da fiore di aprile-inizio maggio più facili da coltivare, in piena terra e in vaso. ama il sole, la terra anche magra, asciutta e calcarea. eccellente soluzione per rivestire le scarpate, è anche una bella associazione con le rose e crea bordure sempre ordinate lungo i viali e ai piedi delle siepi. per conservare la massima fioritura, dopo 3-4 anni i rizomi vanno dissotterrati in agosto, divisi e ripiantati distanziati ogni 30 cm in tutte le direzioni, scartando le porzioni di rizoma più vecchie.
10 other products in the same category:
Hyacinth orientalis in a nursery pot ready to bloom w perfume rooms and terraces. Choose your favorite pastel colors from blue, white, yellow, pink and red!
Narcissus bulbs are easy to grow and in spring they give us a beautiful flower, elegant, refined and very fragrant. Contains 5 bulbs
Bulb of White or Red Garlic, shipped in bulk
Also known as the lily of the Madonna or the lily of St. Anthony, Lilium candidum produces large white and very fragrant trumpet flowers that bloom from June to September. It is ideal for planting in gardens as an ornamental and it adapts easily to any type of soil! It contains 1 bulb.
gladiolus mon amour (confezione da 7 bulbi)