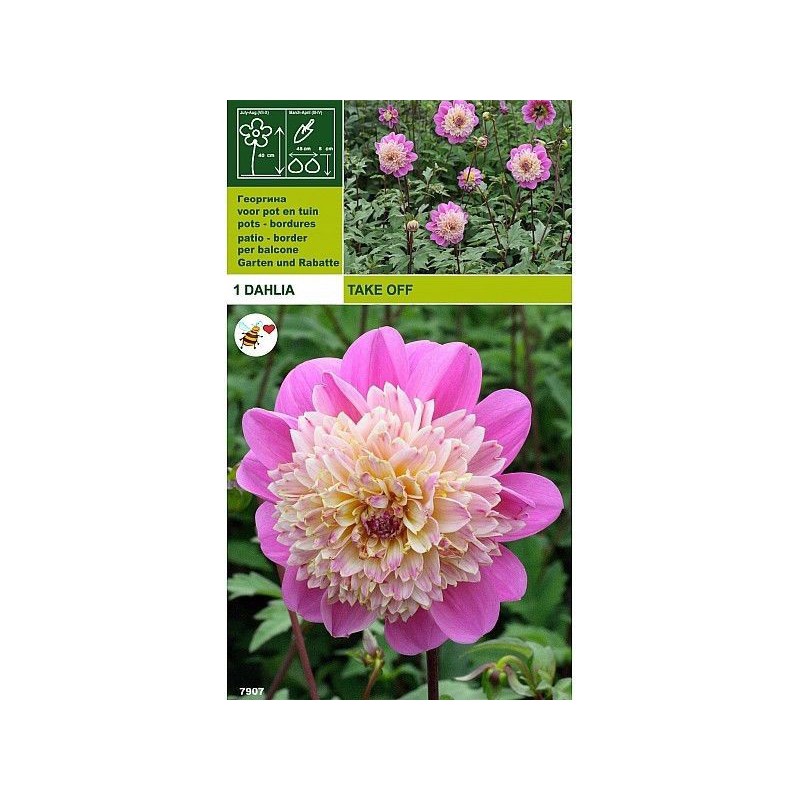  
Dahlia take off 1 bulb
Reference: 8711483106067

PACKAGING AND SHIPPING COSTS
dahlia take off (confezione da 1 bulbo)
dahlia anemoneflowering take off, dalia di grande personalità , indossa petali rosa carico all' esterno e un vistoso ciuffo di piccoli petali rosa chiaro al centro. da evitare l' accostamento a fiori di altri colori. da provare per un magnifico effetto estivo un' aiuola intera di queste dalie, piantando i tuberi a 50 cm tra loro. brbrbulbi primaverili adatti per essere piantati in aiuole, vasi, giardino.
10 other products in the same category:
Narcissus bulbs are easy to grow and in spring they give us a beautiful flower, elegant, refined and very fragrant. Contains 5 bulbs
Also known as the lily of the Madonna or the lily of St. Anthony, Lilium candidum produces large white and very fragrant trumpet flowers that bloom from June to September. It is ideal for planting in gardens as an ornamental and it adapts easily to any type of soil! It contains 1 bulb.
Bulb of White or Red Garlic, shipped in bulk
gladiolus mon amour (confezione da 7 bulbi)
Hyacinth orientalis in a nursery pot ready to bloom w perfume rooms and terraces. Choose your favorite pastel colors from blue, white, yellow, pink and red!