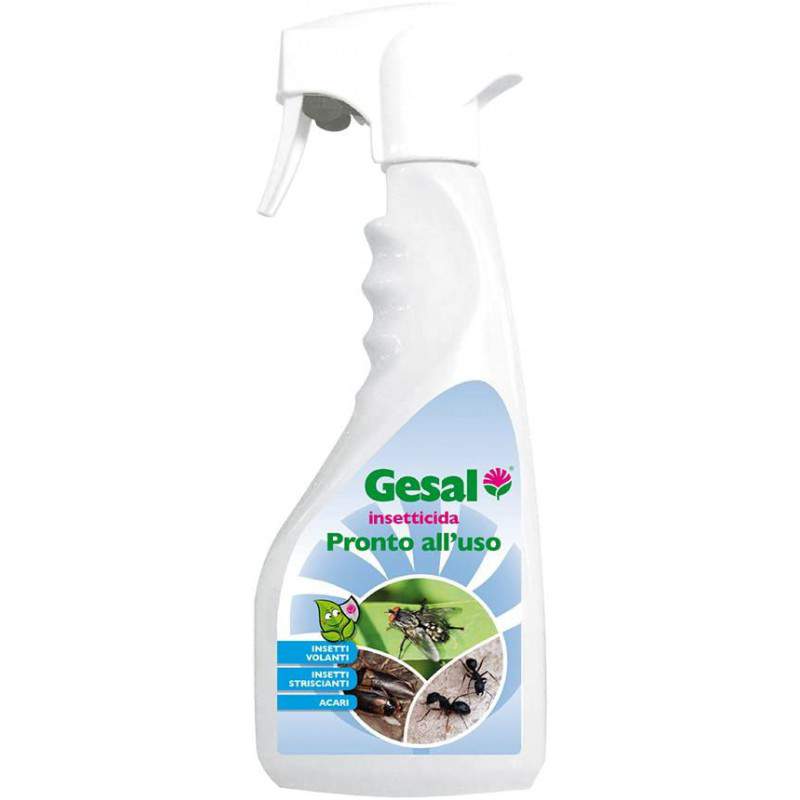  
Gesal insecticide acaricide ready to use
Reference: 4008398143503

PACKAGING AND SHIPPING COSTS
gesal - insetticida pronto uso da 500 ml .
insetticida acaricida in emulsione acquosa pronta all' uso dotato di un marcato potere residuale. È a base di permetrina, un principio attivo che garantisce un' azione che permane nel tempo, unita ad un' elevata sicurezza per chi impiega il prodotto. È formulato in base acqua, non è infiammabile ed è inodore.
12 other products in the same category:
fly strips adhesive strips
Vulcano Lemongrass Scented Spirals - pack of 10 pieces
Zapi Insecticide Flies Tetracip Spray
Insecticide against soil insects such as Tipula and Beetle
Effective on Vegetables, Grassy Lawn and Ornamental Lawns
Effective up to 2 months after treatment.
600g Pack
Compo Systemic Insecticide protects Citrus and fruit, vegetables and ornamental 5 ml
zapicid yellow anti ants insecticide 500 ml
Insecticide spray flies and mosquitoes
Zapi speed spray for wasps 750 ml
formych microgranular bait jar 0.2 kg compo
Bioinsecticide agropharmaceutical that allows the control of lepidopteran larvae such as the carpocapsa, box borer, ifantria, moths, nocturnal larvae, suit absoluta and many others.
Used in organic farming
Manufacturer: ZAPI - 50ml