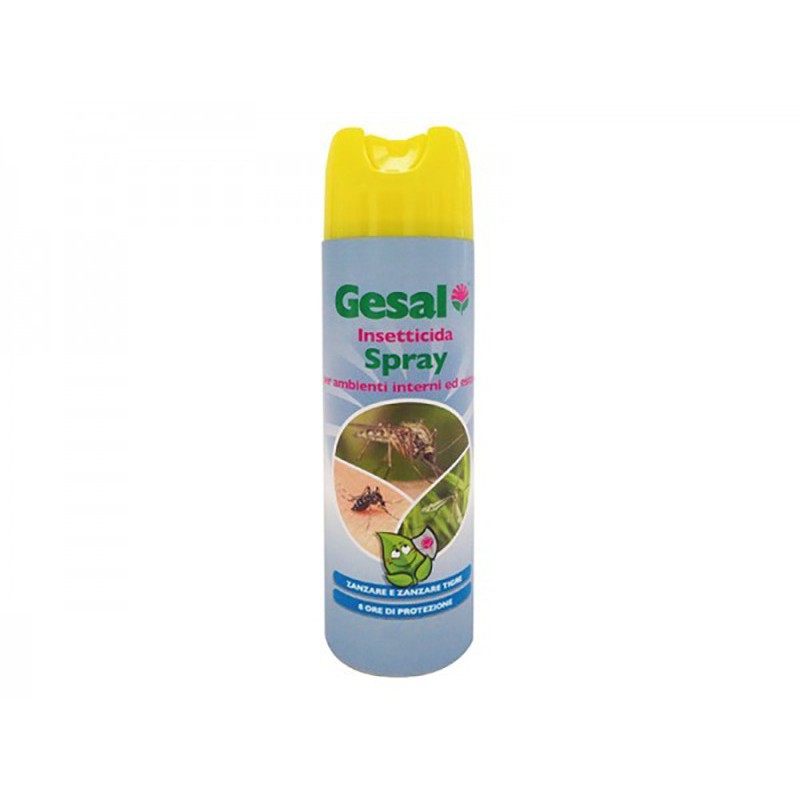  
Gesal insetticida spray
Reference: 4008398143510

PACKAGING AND SHIPPING COSTS
gesal - insetticida spray da 400ml.
insetticida in formulazione spray efficace contro zanzare e zanzare tigre in aree interne, aperte o semi-aperte come giardini, terrazze, porticati, verande. la sua speciale formulazione garantisce una protezione efficace sia di giorno che di notte. svolge una rapida azione abbattente insetticida ed esplica la sua azione fino a 8 ore dal trattamento.
12 other products in the same category:
Zapi Insecticide Garden ppo
100% vegetable oil obtained by the seeds of the Neem tree, which is a natural insect repellent
It's time for mosquitoes, don't be caught unprepared!
We have selected for you two irreplaceable products for this time of year:
- the Aromatic Geranium Vulcano Aromatic Spirals - pack of 10 spirals
- A silhouette from the SpirHello floor collection
Buy them together in the special Summer KIT.
Bayer natria insecticide in organic farming
Ideal natural solution against insects from vegetable garden / orchard
Special One multipurpose spraiy for outdoors to eliminate mosquitoes, flies, cockroaches and ants, up to 3 weeks of protection.
Zapi insecticide Anti-mosquito barrier
Compo Systemic Insecticide protects Citrus and fruit, vegetables and ornamental 5 ml
Cornunghia natural concorder
Bioinsecticide agropharmaceutical that allows the control of lepidopteran larvae such as the carpocapsa, box borer, ifantria, moths, nocturnal larvae, suit absoluta and many others.
Used in organic farming
Manufacturer: ZAPI - 50ml