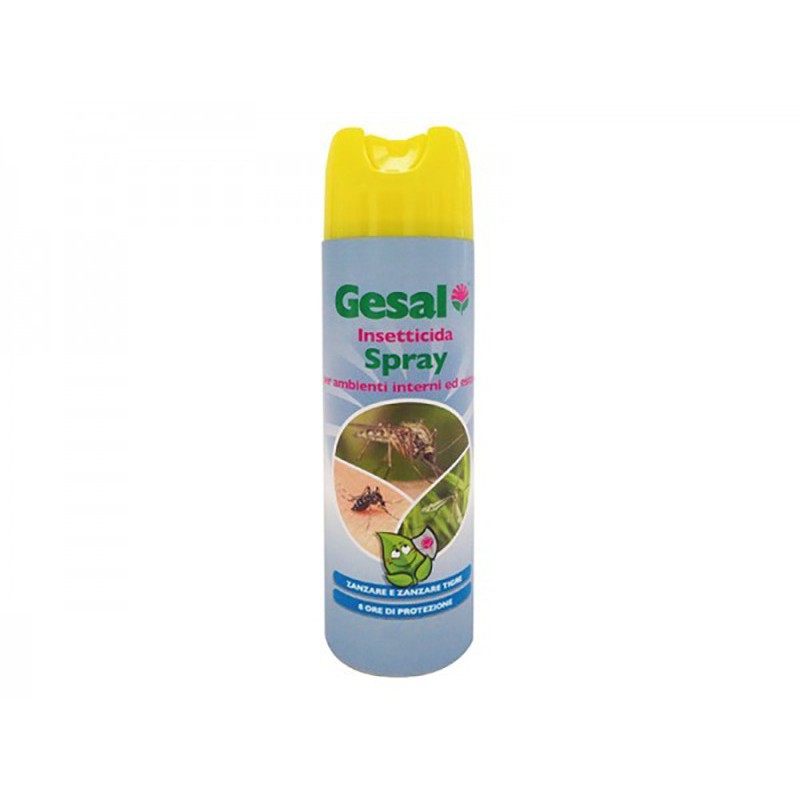  
Gesal insetticida spray
Reference: 4008398143510

PACKAGING AND SHIPPING COSTS
gesal - insetticida spray da 400ml.
insetticida in formulazione spray efficace contro zanzare e zanzare tigre in aree interne, aperte o semi-aperte come giardini, terrazze, porticati, verande. la sua speciale formulazione garantisce una protezione efficace sia di giorno che di notte. svolge una rapida azione abbattente insetticida ed esplica la sua azione fino a 8 ore dal trattamento.
12 other products in the same category:
zapi low deficiency organic 25ml. insecticide
zapi acidofile liquid fertilizer 1 lt
zapi liquid insecticide mites 10 ml.
Zapi Pyganic natural pyrethrum
Rapid insecticide against aphids, Lepidoptera larvae, olive fly, whitefly, Colorado beetle and more 50ml
Zapi Mosquitoes Tetracip Multi
Zapi Insecticide Plants Cip
zapi overcid insecticide spray 150ml.
Ideal product against insects of the soil and subsoil. It creates a natural olfactory barrier unwelcome to insects
Spray based on vegetable oils (lemongrass, neem, geranium etc.) which have the natural property of making the skin fragrant and protected from flying insects