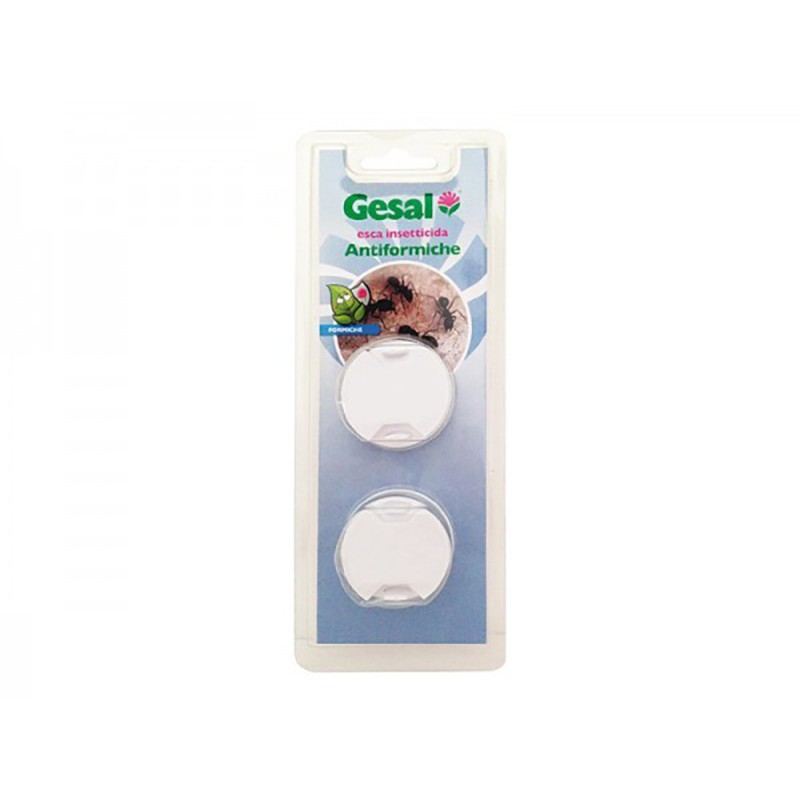  
Gesal esca insetticida antiformiche
Reference: 4008398143527

PACKAGING AND SHIPPING COSTS
gesal - esca insetticida antiformiche con 2 trappole
esca insetticida in gel pronto all' uso per il controllo delle formiche a base di sodium dimethylarsinate, sostanza attiva insetticida ad elevata attività abbattente e residuale. le formiche vengono attratte dai composti zuccherini presenti nel preparato e lo ingeriscono avidamente, segue la diffusione dell'insetticida in tutta la colonia fino alla completa eliminazione.
12 other products in the same category:
compo insecticide fazilo duaxo ppo 750ml.
Neemazal T / S PFnPE - insecticide based on Azadirachtin, concentrated 10 ml for a dilution of 5 liters
Rapid insecticide against aphids, Lepidoptera larvae, olive fly, whitefly, Colorado beetle and more 50ml
Bayer natria organic exterminating insecticide
Insecticide against mosquitoes
Bait of lumachicide in granules of 1000 gr
Package name: Sepralim G line Agrosan
Ready-to-use microgranular insecticide specific for terrestrial insects.
Dose for about 400sqm
Effective up to 2 months.
Alfetrap adhesive trap for cockroaches with tablet
Grana snake for the granulated vegetable garden Escartox Zapi