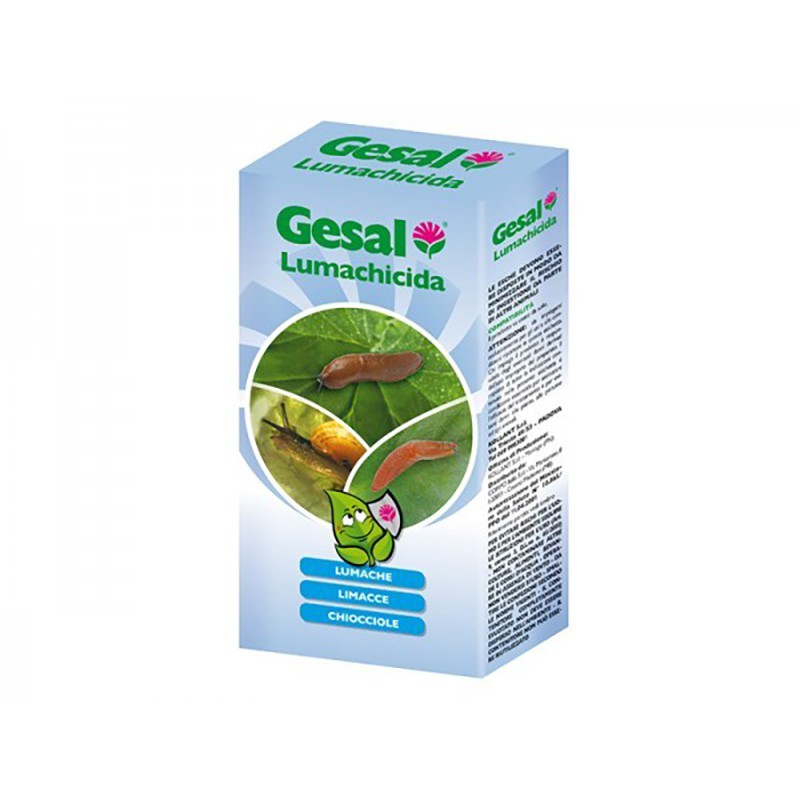  
Gesal snail killer
Reference: 4008398164850

PACKAGING AND SHIPPING COSTS
gesal - lumachicida ppo da 500g
rapidamente efficace contro tutte le specie di lumache (chiocciole, limacce, gasteropodi in genere), esercita la propria azione per contatto e per ingestione. contiene una sostanza non gradita all' uomo e agli animali domestici. la formulazione è particolarmente studiata per esaltare l' attività dovuta all' ingestione e risulta quindi particolarmente appetita da tutte le specie di lumache. le ridotte dimensioni dei granuli (cilindretti) facilitano la copertura del terreno anche con limitate dosi di applicazione ed aumentano così l' attività di contatto. i granuli, ottenuti con una particolare tecnologia, risultano compatti e resistenti allo sfarinamento, tali da conservare a lungo nel tempo le proprie caratteristiche di efficacia anche in presenza di vento e pioggia. resiste per lungo tempo allo stoccaggio.
12 other products in the same category:
Vulcano Lemongrass Scented Spirals - pack of 10 pieces
Bayer liquid fertilizer for green plants
Zapi Lumachicide Ppo Meta
zapi acidofile liquid fertilizer 1 lt
zapicid yellow anti ants insecticide 500 ml
compo insecticide fazilo duaxo ppo 750ml.
Bayer natria organic exterminating insecticide
Insecticide vespastop spray
Insecticide deltakill flow
foval insecticide mosquitoes and flies 750ml